Fastening Equipment
Apex Tool Group:
For more than half a century Apex® has maintained a position of leadership in industrial fastening tools.
Today, Apex® stands ready to improve the productivity of assembly operations around the world with unsurpassed tool performance and customer service.
Apex provides the broadest selection of fastener tools in the world, including bits, sockets, universal wrenches, extensions & adapters. The Apex brand is synonymous with a true fit to a wide variety of fasteners, consistent world-class quality & durability that outlasts as well as outperforms the competition. When you factor in new product innovations, capabilities for specials & a strong global distribution network, it's easy to see why Apex is the ideal brand of fastening tools for your assembly & maintenance operations.
---
 

ASG Products:

Welcome to the ASG Division of Jergens Inc.

ASG, Division of Jergens, Inc. has been offering products and solutions for assembly since 1976. With headquarters in Cleveland, Ohio (USA) and offices in Shanghai (China) and Mumbai (India), ASG offers a complete line of torque control screwdrivers, workstation accessories, production aides, and precision fastening equipment through ASG Assembly, Industrial, and Precision Fastening product groups.

 
---
---
---
Kolver Products:

KolverUSA is a Joint Venture between Blackstone Global, Inc of Chelmsford, MA and Kolver S.r.l. of Thiene, Italy. We have combined the Kolver product line with other products from around the world and added innovative solutions to provide the most complete, cost-effective, and well-regarded products in the industry. Our mission is to provide inspiring customer service and low cost, innovative tools for the global assembly marketplace.
---
Mannesmann-Demag

Full productivity for you
Mannesmann-Deman is  your service partner for high precision industrial tools, powerful air motors and intelligent EC-systems. Flexibility and tailor-made solutions according to your ideas and requirements is their outstanding strength. With their professional tools you may rely on more than 100 years of experience, up to date know-how and consequent innovation. Searching their broad product range you will always find the right tool for your application.

Rigorously controlled quality
You may be sure: Every MANNESMANN DEMAG quality tool is produced according to high manufacturing controls and afterwards tested on our modern and up-to-standard test stand. For a maximum of reliability, convenience and long lifetime. The DIN EN ISO 9001-certification confirms their quality system, and their capability to meet delivery dates will do the rest to convince you of their commitment to customer satisfaction.

Some of their products include:

Air Tools
Air Motors
Grinding Spindles
Chisel Hammers
Engraving pens
Die Grinders
Impact Wrenches
---
Panasonic Power Tools

Manufacturers are finding that operators are injuring themselves by tripping over air hoses and electric tool cables. Switching to Panasonic Cordless Assembly Tools eliminates the safety hazards of air hoses and electric tool cables. An advantage of using cordless power tools is that they allow you to eliminate air hose and tool cable damage since they can be very abrasive when moved across a finished surface. Panasonic Cordless Tools reduce rework cost and lost production time.

Reduce the overall assembly process time with production tools. Panasonic Assembly Tools automatically shuts-off and instantly provides the operator a visual for OK / NOK status indicating to move on to the next fastener. The highly visible LED light can be seen from the rear of the tool and helps the operator know whether to move on to the next fastener or stop and rework the product.

Quality control is always looking to improve their products and reduce the amount of defects. By utilizing a wireless communication and connecting the tool to a Panasonic Assembly Qualifier, batch counting and line control can be incorporated to prevent defects from moving down the assembly line.

Furthermore, torque data can be transferred via Zigbee communication to an Assembly Qualifier controller for data collection. With the use of a bar code scanner or PLC, the torque data can be married to a serial number for more detailed data collection.
---
Skidmore-Wilhelm

For over 60 years, Skidmore-Wilhelm has provided testing equipment to fastener users around the world looking for answers to basic questions about torque and tension.

They developed the first Bolt Tension Calibrator for the construction industry in response to their need to test high strength bolts on site. From that beginning, their product line has grown to provide testers for industrial torque-tension testing and to users of tools looking for a method to determine tool performance.

Skidmore-Wilhelm products have become industry standards because they are:

Simple to use
Reliable
Accurate
Inexpensive (especially when you consider the time they save!)
---
S/R Products: The gateway to the finest in torque products!

S/R products fall into several broad categories, and they are divided this way on the site. The categories are accessible via the pulldown menu in the upper-right hand part of this page below the header bar. An explanation of the categories is below.

Torque Application Tools
These are tools normally used in assembly or maintenance operations to apply torque to fasteners, and include such products as:

Torque wrenches of all types. (Digital, Beam, Dial, Clicker)
Adapters and extensions for torque wrenches.
Interchangeable Heads for interchangeable head torque wrenches.
Torque screwdrivers of all types. (Preset and Adjustable)
Torque screwdriver kits.

If you have to apply torque to a fastener, but aren't sure which type of torque tool you need, use the "Torque Application Tool Selection Chart" and answer the questions it asks. This decision tree will guide you to the family of torque application tools most likely to suit your needs!
---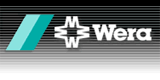 Wera Products
Laser technology to prevent slipping: Avoids slipping out of the screw head
This amazing effect is the result of Lasertip® treatment of the tip. An extremely rough surface hardened up to 1,000 Vickers is created so that the drive end literally "bites" into the screw head. This prevents time-consuming, and usually expensive, boring and avoids injuries and damage to surfaces caused by slipping out of the screw head.
Lower cam-out forces ensure even safer screwdriving action Due to the reduction of the cam-out effect (slipping) less contact pressure is required. Better fit in the screw head The sharp-edged laser grooves result in an extremely tight fi t between the screwdriver and the screw head. Lateral slipping out of slotted screws is also reduced to a large extent.
Advantages at a glance:
Greater safety: Greater safety as a result of less slipping leading to less damage to screws and delicate surfaces.
More power: More "bite" in the screw facilitates higher torque transfer.
More speed: No need to re-set the screwdriver. Significant reduction of contact pressure
Longer life: Laser treatment of the drive end extends the service life of the tool.